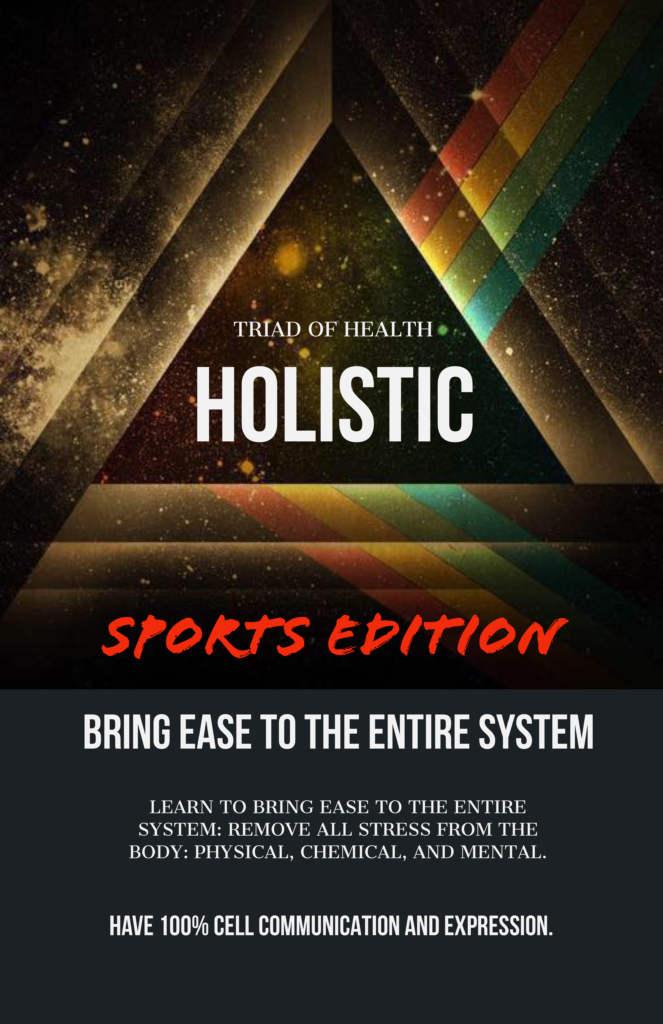 Holistic Sports Series – Module 1
SATURDAY AUG 10th
Location: Walnut Creek, CA
9:00-12:00 Session 1
Exploring an integrative approach to sports injuries (Structure, Nutrition, Brain) and breaking down all physical therapies (joint function, muscles, ligaments, fascia, skin, gait patterns, feet, movement)
12:00-1:00pm Lunch: We will be eating nearby (bring your own lunch if you're on a budget)
1:00-5:00pm Session 2
Exploring the chemistry of the body and understanding how nutrition plays a role in recovery and performance of an athlete.
SUNDAY AUG 11th
10:00am – 11:30am (optional)Paddle Boarding. Dr. Huang will be teaching business tips and addressing clinical questions during this hour. You will not get wet except your legs or your shorts. ($25/hour for paddleboarding rental)
11:30-12:30pm lunch: We will be eating nearby (bring your own lunch if you're on a budget)
12:30-4:00pm Session 3
Exploring the brain, how to deal with concussion injuries, left and right brain hemisphericity, cranials, CSF fluid, and the limbic system.
(We will be learning nearby outside at Jack London Square. Please dress accordingly. Weather dependent. )
What you will learn:
100 hours of info in 2 days.
Be a master at treating any acute or chronic sports injuries.I will cover upper and lower extremities, acute injuries, chronic, muscle spasms, concussions, bone pain, disc herniations, sprain strains etc, in addition how to improve athletic performance.
Pay now to secure your spot. Only 10 Spots available.
Doctor Price: $395
Student Price: 50% off $195
If you have budget concerns just pay $50 now and the rest next quarter.
http://www.venmo.com/fourhourchiro
HAPPY NATIONAL CONCUSSION AWARENESS DAY.This NFL player suffered from series of concussions and football injuries that caused severe neurological dysfunction affecting his ability to play football. ? He had seen a series of professionals with no improvement. We're happy to say that after a few treatments with Dr. Huang he is back playing football and has improved 90% in just a few visits. If you know anyone with a history of concussions or neurological issues Dr. Huang would love to help. #footballinjury #concussion #nfl #49ers #holisticsportscare #postconcussionsyndrome #concussionday #braininjury #tbi

Posted by Holistic Sports Care Clinic and Wellness Center on Friday, September 21, 2018
Future Seminars
October 4,5,6  Adjusting Retreat in Newport Beach, CA
We will be Surfing and Paddleboarding, enjoying a beautiful Beach House and learning how to perfect the art of chiropractic.  Save the Date!
More info HERE